The North-West Morris in Black & White
Clicking on either of the photos below will display the photographs, or photocopies, held in the MM Archives, of North-west morris teams and events (eg. rushcarts).
Note : both links will open a new window which is best viewed 'Full Screen'. The new window(s) should be closed when finished.
The majority of the photgraphs are pre WW1, although there are a few which are dated shortly after this. There are also a couple of dozen photocopied photos, probably from local libraries, although it is not currently known who collected them or where they are from. (If you do know where these photos are held, or whether they should not be displayed, then please advise MM, as below)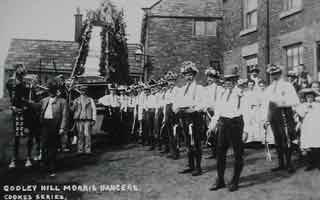 Archive photos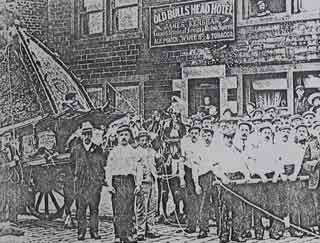 Photocopies
NOTE
MM believe that, as with other parts of our archive, permission from the original contributors has been given for these contributions to be viewed and quoted, but that they should not be published or used for any commercial use.

Please MM if you believe this is not the case.