Knutsford Royal May Day
Manchester Morris have been dancing in the procession accompanying the May Queen at Knutsford since 1979. This continues a long tradition of Morris Men at Knutsford, started when the Godley Hill Royal Morris Dancers first danced in the procession in 1878.
Photos from 2010 and 2011 are on our Flickr site. And this page shows the MM in the procession in other years.
Many thanks to the photographers who have given us permission to use their photographs.
2013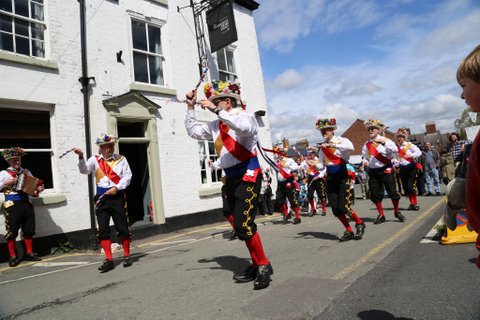 'warming up' outside The Freemasons Arms,
after lunch at the pub and before the procession
© Paul Middlehurst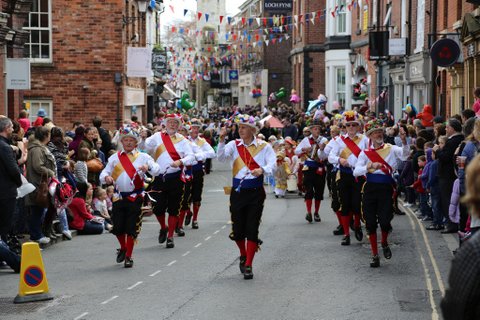 on King Street (or, as known locally, Bottom Street)
© Paul Middlehurst
2009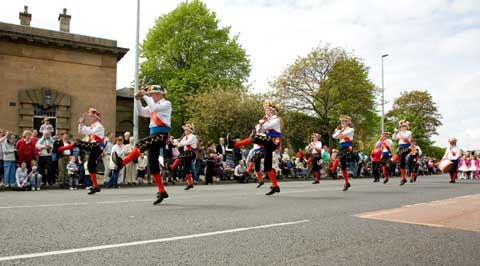 on Toft Road, just after the start of the procession
© Vicky Wragg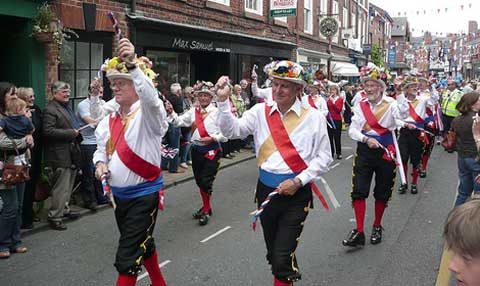 on King Street almost half way round
© Warren Pilkington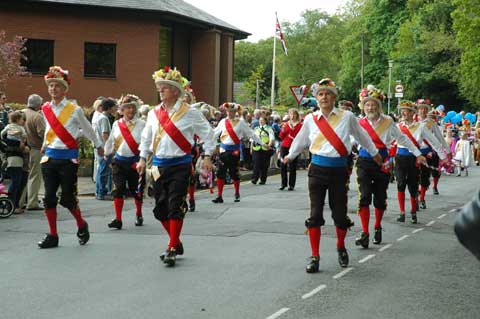 on Tatton Street (just over half way round the 1.75 miles)
© Piers Rutter
On the left is a short video of a figure from the Mossley dance, at Knutsford May Day 2009
Click the "Play" button to show the vvideo clip
with acknowledgements to "marcus&sue" and Flickr
There is also a YouTube clip of the procession shows us on Bottom Street dancing another figure from the Mossley dance (starts at 1min 18sec)
Previous Years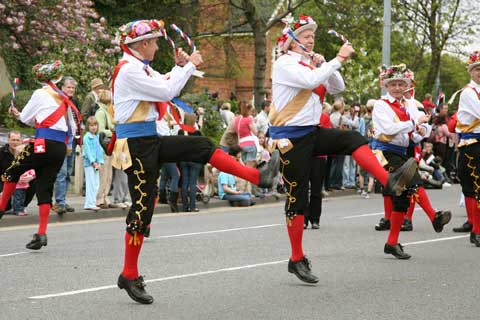 2008
© Vicky Wragg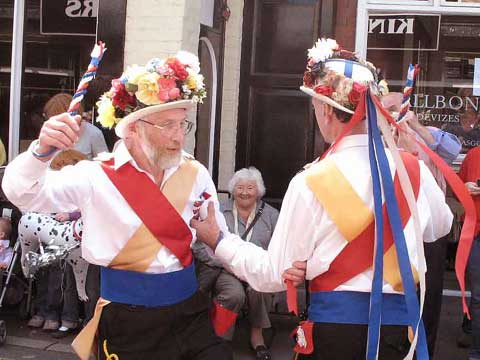 2007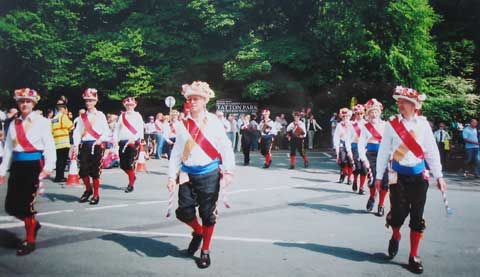 2007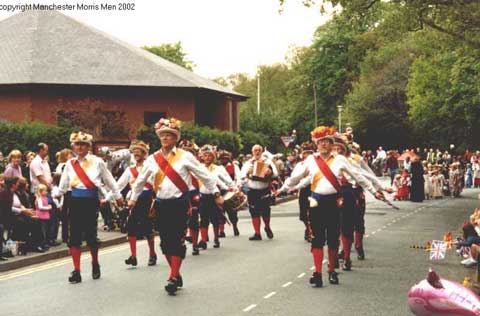 2002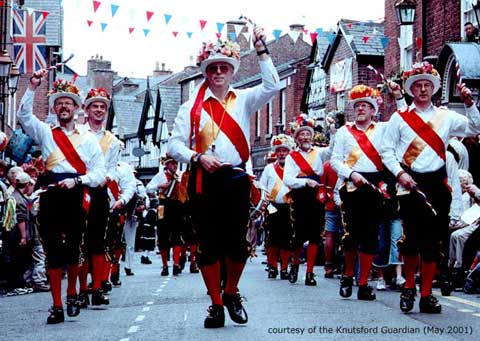 2001
© Knutsford Guardian
(with thanks for their permission to use the photo on this web-site)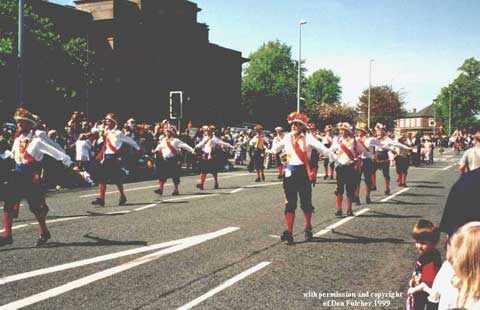 1999
© Don Fulcher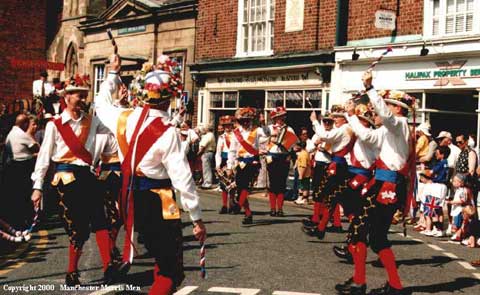 1995
© K Ashman