St.George's Parade, Manchester Sun. 19 April 2009
for photos of MM dancing in the 2010 & 2011 St.George Festivals see the MM Flickr web pages
Our apapearance in the St. George's Parade in Manchester city centre was followed by a spot of dancing at The Angel pub.
The photos below were taken by two of the spectators, and appear here with their permission.
Many thanks to Marcia and Gary for letting us use them.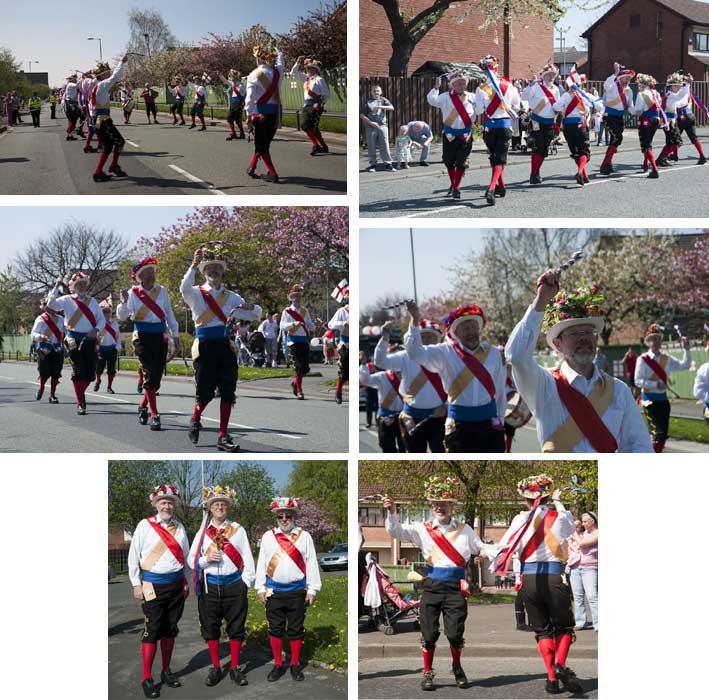 The photos above are copyright of Marcia Petterson and must not be used in any form or altered in any way without her prior permission.
For more of Marcia's work, take a look at her web-site at www.marciaphoto.co.uk
The three photos below were also taken by Marcia, at The Angel pub, on the corner of Angel Street/Rochdale Road,
where we were well looked after by chef Robert Brown and his team. Many thanks to all the staff there.
====================================================================================================
And below are photos taken by and copyright of Gary Brown ; again, they must not be used without his prior permission